Whoop!! What a #K25 year!!! :))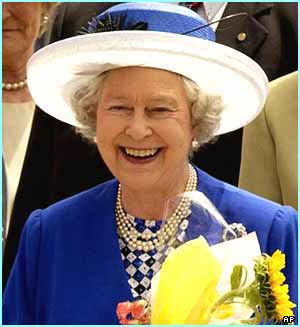 Pop princess
Kylie Minogue is to perform for the Queen at the Diamond Jubilee Concert
.
She has been added to the bill of the show which will take place outside Buckingham Palace in June.
The show – a celebration of the Queen's 60-year reign – will also be attended by The Duke of Edinburgh and other members of the Royal Family.
Kylie – who has previously performed for Prince Charles – said:
"I'm honoured to be invited to perform at the Diamond Jubilee Concert. To share the stage in front of Buckingham Palace with music legends including Paul McCartney, Stevie Wonder, Tom Jones and Elton John in celebrating the Queen's Diamond Jubilee is very exciting."
US chart veteran
Stevie Wonder
has also been newly Signed, Sealed And Delivered for the line-up of the
June 4
concert – to be broadcast by the BBC. Many of the other performers – including
Sir Paul, Sir Tom and Sir Elton
– were announced three weeks ago. Also featuring in the concert will be a specially written song created by Andrew Lloyd Webber and Gary Barlow.
The concert
will be broadcast live on BBC1 and on BBC Radio 2
.
Article:
http://www.walesonline.co.uk/showbiz-and-lifestyle/showbiz/2012/02/29/kylie-mingoue-to-perform-at-diamond-jubilee-concert-91466-30432885/
Thank to Limbo from SayHey for delivering the news! :)
xo K