This year's US Open
Championship was full of surprises, shocks, unexpected turns of events, tears of happiness and sadness, and of course something for the history.
Serena Williams' summer one can describe as more than just incredible - after battling her injuries and illnesses, going out in the first round of the French Open, the Queen of courts is finally and fully back on top,
winning the Wimbledon title
in July, Olympic Gold medal at the
London Olympics
and now, her 4th US Open.
The 30 year old overcame the world number one Victoria Azarenka in the final match thriller, sailing the 6-2 2-6 7-5 victory and her 15th career Grand Slam title. And she is not done!
"Even with this win, I'm so excited still to play the next grand slam and see what I can do. Just to do more, I love that feeling".
Andy Murray's celebration is probably not that quiet either - just like the
Wimbledon Champion, Roger Federer
, predicted in July, Murray became the first British man in 76 years to win a grand slam singles title after beating the defending champion, Novak Djokovic, in a five-setter: 7-6 7-5 2-6 3-6 6-2.
"I proved that I can win the grand slams," said Andy, "It's something that hasn't happened for a long time obviously in our country so I'm obviously proud that I managed to achieve it."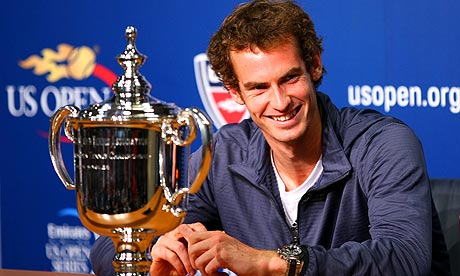 Congratulations to the Champions! :)
xo K